Invited to an MBA Admissions Interview – Now What?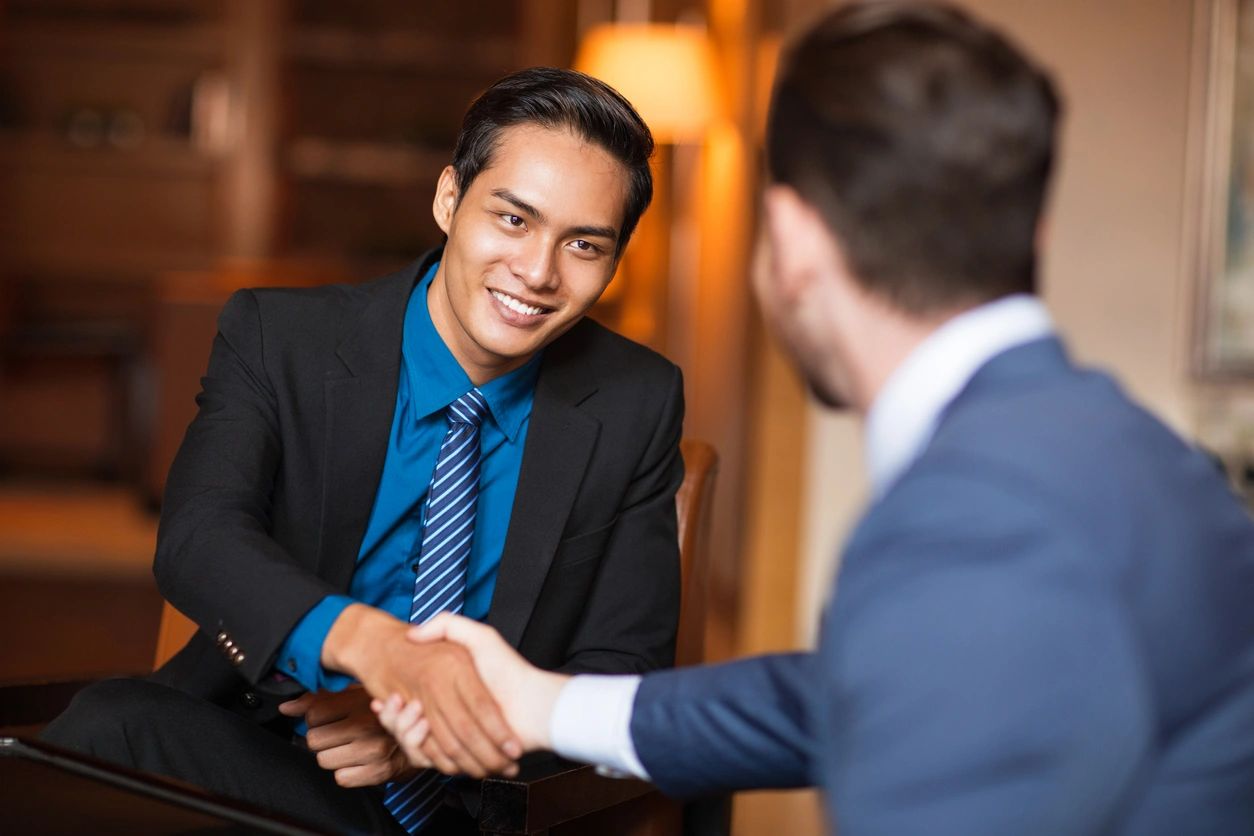 Congratulations! You've received an MBA admissions interview invite! The interview is an important component of the MBA admission process. It gives the school a chance to get to know you in person and gives you a chance to get to know what the school expects.
Most MBA programs have an invitation-only policy for admissions interviews. The admissions committee reads the applications first and then decides whom they would like to meet for an interview. Other schools allow applicants to initiate their own interviews, often before they submit their applications. Usually, self-initiated interviews are on campus so candidates can sense whether the program is the right fit.
Who Will Conduct the Interview and Where Will It Be?
Interviewers can be admissions committee members, second-year students, or alumni. If your interviewer is a student or an alum, you may wish to do some research to determine if you share a common background. Some MBA programs require on-campus interviews, but most give the applicant a choice: on campus, at an alum's office, at a coffee shop or hotel lobby – wherever it's most convenient. All interviewers have been trained and equal weight is put on all interviews, regardless of who does the interviewing or where it is conducted.
MBA Admissions Interview Formats
After you receive your admissions interview invite, you should find out from the school what the format will be. Most MBA programs do resume-only ("blind") interviews. This means the interviewer has not read your entire application and may have only looked at your resume right before the interview. Typically, alumni or second-year students conduct these interviews rather than admissions officers.
Some schools, notably Harvard and MIT Sloan, do in-depth interviews where an admissions committee member has already read your application and made notes on areas for follow-up. Those interviews can be very intense so be prepared to discuss anything and everything in your file.
The third type of interview is a group interview or rather a "team-based discussion" at Wharton. This format allows the school to assess how you work with a team on a real-world business scenario.
Give yourself enough time – about a week – to prepare for any type of MBA interview.
MBA Admissions Interview Questions
The first question you are likely to be asked in any MBA admissions interview is, "Walk me through your resume" or "Tell me about yourself." These are essentially the same question. You should have an engaging story about your education and your work experience, focusing on why you made the decisions you did and what you learned along the way. Do not just regurgitate what you have written on your resume. They want to hear the stories behind the accomplishments listed.
Most MBA admissions interviews are behavioral in focus and often questions begin, "Tell me about a time…." Past performance predicts future behavior, so have lots of examples in mind of various professional situations you have been in. You can answer these questions best by briefly setting up the situation, describing the task or challenge you had to handle, then going into more detail about the actions you took, and finishing with the results. Remember this with the mnemonic of either STAR (Situation Task Action Result) or CAR (Challenge Action Result).
There are various sources online of questions that applicants have been asked, so those can be a good resource.
Prepare with a Mock Interview
It is extremely helpful to prepare by having a mock interview with a business school expert. The mock interviewer will ask you a wide range of questions and evaluate your performance, letting you know the areas that need improvement and offering suggestions. A mock interview should give you the confidence you need to excel in your actual interview. If you would like help preparing for your interview, contact  Admissions Unlimited.
Thank Your Interviewer!
Once you have had your MBA admissions interview, be sure to send your interviewer a thank you note. It doesn't have to be a hand-written note (though that is a much-appreciated gesture), but it should be sent promptly — within 24 hours if at all possible. You may also need to send a post-interview reflection, so be sure to spend enough time on that, too.
Best of luck!