Struggling with Target Schools? Go Global for Your MBA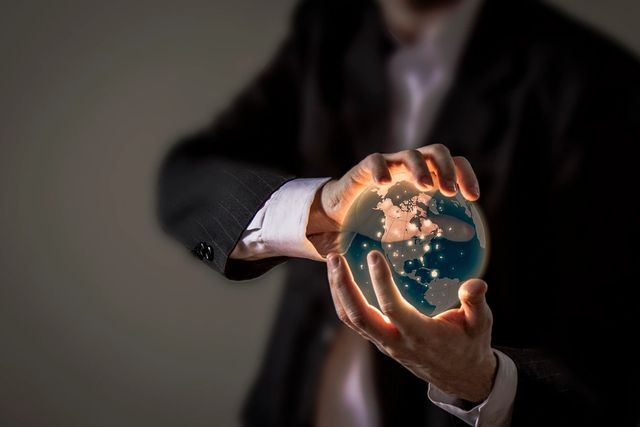 So let me guess, Harvard, Stanford, Wharton right? But, since you know the GSB only admits about 7% and HBS about 12% of their applicants with average GMAT scores of 730 or above, you are trying to broaden your horizons. Beyond rankings, you research placement stats and recruiting companies, student life, return on investment, and location. You come up with a broader list: Chicago Booth, Tuck, Stern, Darden, and Duke. That is indeed a good start if you want to maximize your chances of admission.
Here is some food for thought as you consider your options: go global for your MBA. If all business today, regardless of size or industry, is global, acquiring that kind of literacy is a pretty good idea. If you stay in your home country, your MBA experience may be excellent, but it won't really be global no matter how international the program.
If you are from the U.S., certainly there are "diverse" programs you can attend. For example, Stanford has about 41% international students (including dual citizens and permanent residents). Not bad. But mingling with folks from abroad at home might not be the most effective way to go about developing a more global mindset.
Actually spending 10 to 21 months in another country for your MBA, on the other hand, is. And what about the recognition for recruiters, you say? Three European business schools are in the FT's top ten 2014 ranking: LBS, INSEAD and IESE. If you look at the top 20, you have four more options in Europe or Asia: IMD, IE, Hong Kong UST and CEIBS.
Benefits of Going Global for an MBA
The principle advantages to consider more in depth are:
Foster a global mindset. In most European schools, being "international" is the norm and not the exception. At IMD (Lausanne, Switzerland), the 90 participants come from 45 different countries. INSEAD's (Fontainebleau, France and Singapore) class of 1,000 students are from 90 different nations. Eighty percent of IESE's (Barcelona, Spain) 280 students are international. Saïd (Oxford, England) has a student body that is 96% international. Judge (Cambridge, England) and London Business School boast similarly impressive stats.
Developing a global mindset requires much more than travel abroad on short-term projects or rubbing elbows with more diverse classmates. It's also about experiencing a day-to-day routine in a different country, expanding your boundaries, acquiring a second or third language, and perhaps placing yourself in challenging situations culturally and linguistically.
Program length. While some full-time MBA programs around the world offer a traditional, two-year format (IESE and LBS, for example), there are many more one-year options in Europe than in the U.S. Two-year programs are great for some people, but not necessarily a good fit for everyone. More experienced and older candidates who may not need a summer internship often find that a shorter program is a better fit.
The average age of an INSEAD student, for example, is 29 with six years of work experience. The program has two intakes per year (September and January), giving applicants a bit more flexibility about timing their applications and tying up loose ends at work. Students at IMD have an average of seven years of work experience and the average age is 31. If you have more than the "average" for U.S. two-year programs (typically age 26-27 with 4-5 years of experience), you may feel more at home in one of these environments.
Return on Investment. Though the value of education is far-reaching and should not simply be reduced to numbers and income, undoubtedly a major concern for aspiring MBAs is how their degree will enhance their job prospects and income, especially considering the high cost of most top programs.
Forbes ranks business schools precisely on ROI, comparing, for example, the earnings of the class of 2008 in its first five years out of school to their opportunity cost. Kurt Badenhausen writes, "We rank the U.S. and non-U.S. schools separately, but a combined list would be a blowout for Europe. European b-schools have the seven highest five-year MBA gains in the world."
Certainly, part of the reason is that one-year programs are more common outside the U.S. and therefore the period of forgone compensation shorter. Another is that average work experience going in is a bit higher, meaning that graduates are vying for jobs further up the ladder. But the ROI also says a lot for the name brand recognition of these schools for recruiters.
Overall, looking beyond the top 5 or 10 U.S. schools is a good idea when considering your options. Going global is another great possibility, but, as QS Top MBA explains, there are other alternatives to consider. Think about what you really want to get out of the MBA and be realistic about your profile vis-à-vis your target schools' selectivity. Most importantly, remember this is a unique opportunity that you will not be able to replicate again in your life, so aim to get the most out of it.
Post Written By Cristina Freeman
With degrees from the University of Massachusetts and NYU, I recruited candidates for IESE Business School's full-time MBA program for four years. Since then I have been helping aspiring candidates maximize their chances of admission to top schools, writing resumes as a Certified Professional Resume Writer, and contributing articles to newsletters and online journals.